VISIT JIM, KN3DZY
NEW TRIPOLI, PA
click on any photo to ENLARGE
August 4, 2005. I paid another visit to Jim, KN3DZY in New Tripoli, PA. Jim and I go way back to the 50's when we were amateur radio neighbors in Allentown, PA. Jim is currently active on AM and also does some DX chasing on SSB. He always wanted his old novice call so he applied for a vanity call and it was his. Jim says that sometimes the DX stations call him first, just because of his unique call.
1

2
3

4

5


1: Jim, standing next to his well appointed station with homebrew equipment racks. All radio equipment is in excellent working condition.
2-4: Jim started collecting vintage equipment a mere three years ago and soon he will need another equipment rack as he expands.
5: Jim at the AM operating position. As you can see Jim favors Heathkit and Hallicrafters.
6

7

8

9

10


6: Jim's most recent addition is a Heathkit Warrior with four 572B's. He has a gift for finding the cleanest equipment available.
7: Some additional Heathkits and an excellent, stable signal generator.
8: Jim at the DX SSB rig.
9: A tribander on his Rohn 45 tower gets the DX.
10: Jim's idea of another backyard shed. Big enough for a car and all aluminum sided too. He always goes first class.
11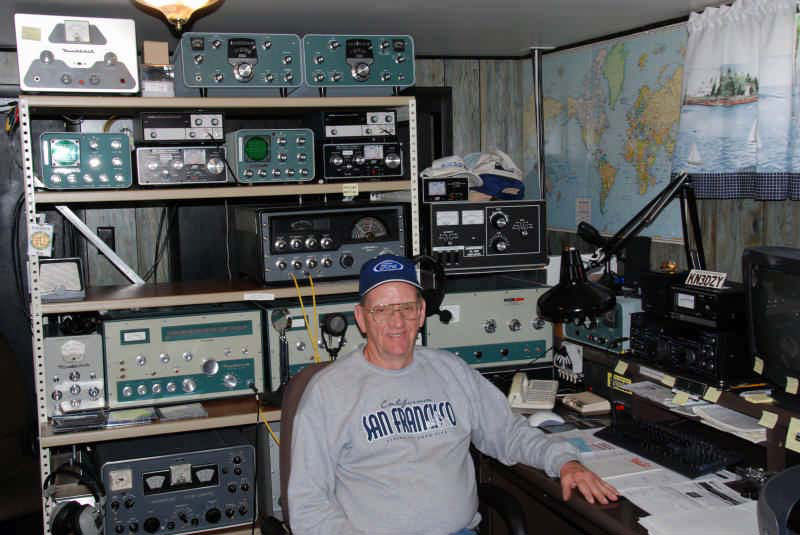 12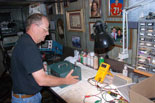 13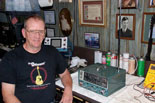 &
11: Updated photo of Jim and his equipment on May 12, 2007 visit.
12: Jim's new Heathkit acquisition on the bench.
13: Yes, the Heathkit Mohican GC-1A receiver is in mint condition.