OCEAN - MONMOUTH AMATEUR RADIO CLUB
LIGHTHOUSE - SANDY HOOK, NJ
(SCROLL DOWN TO SEE ALL PHOTOS)
August 20, 2016. OMARC participated in the annual International Lighthouse/Lightship Weekend, with radio positions on 80, 40 and 20 meters.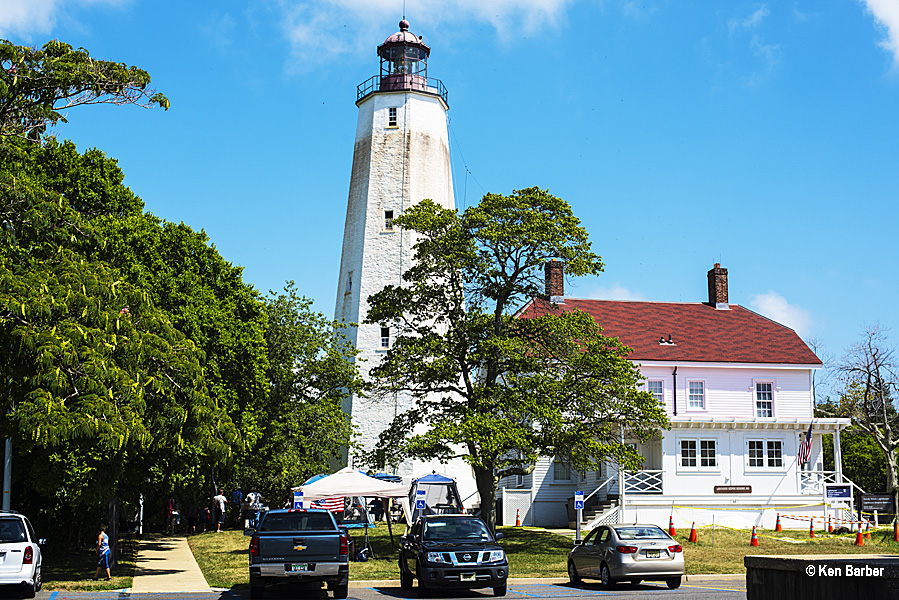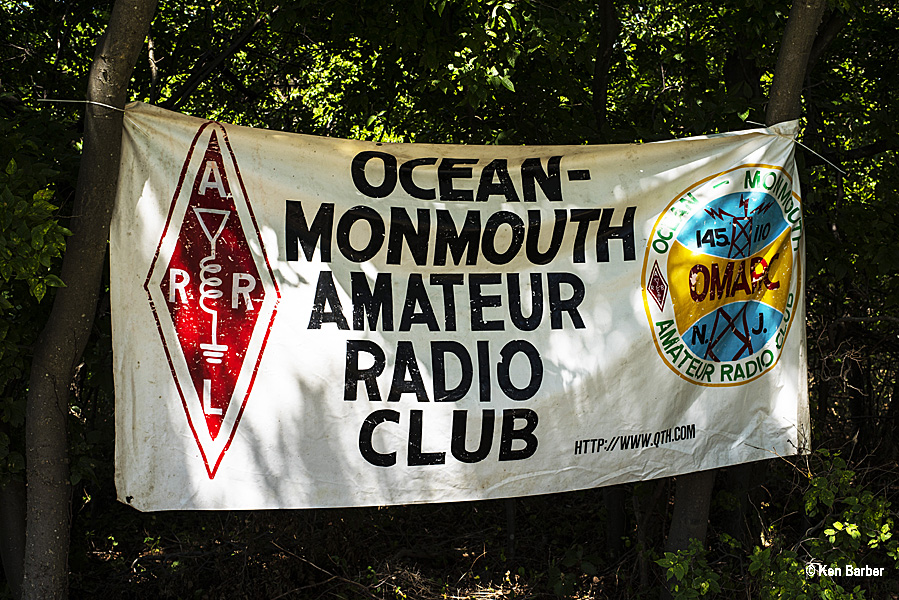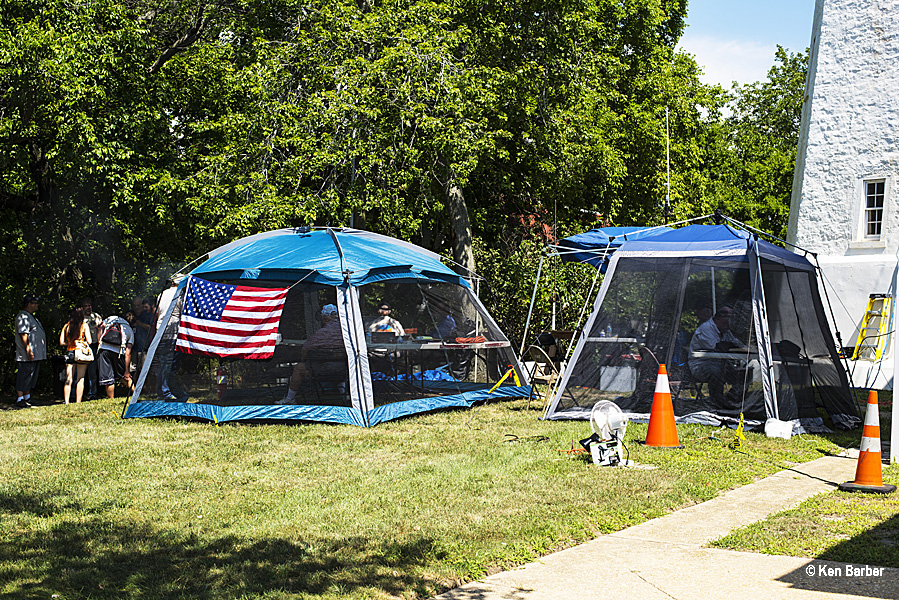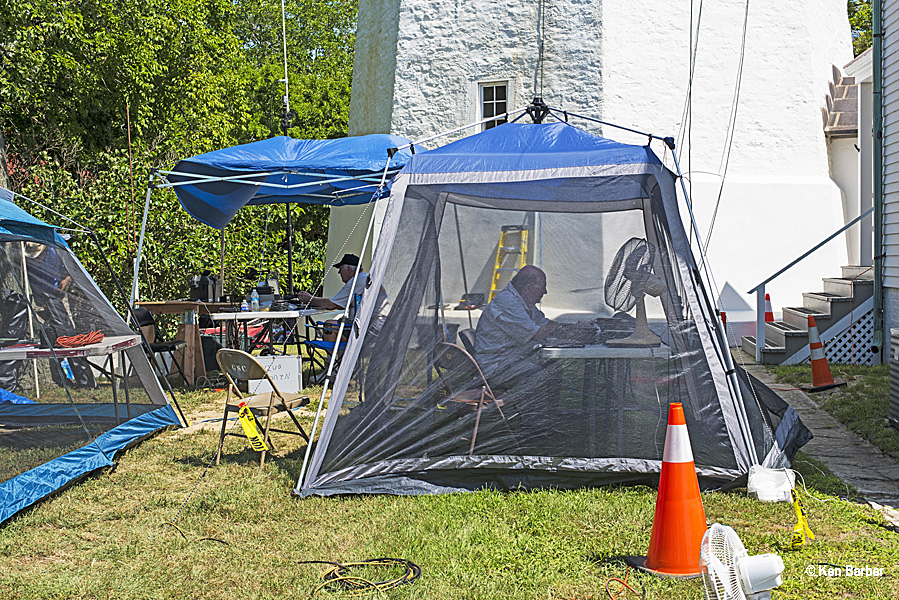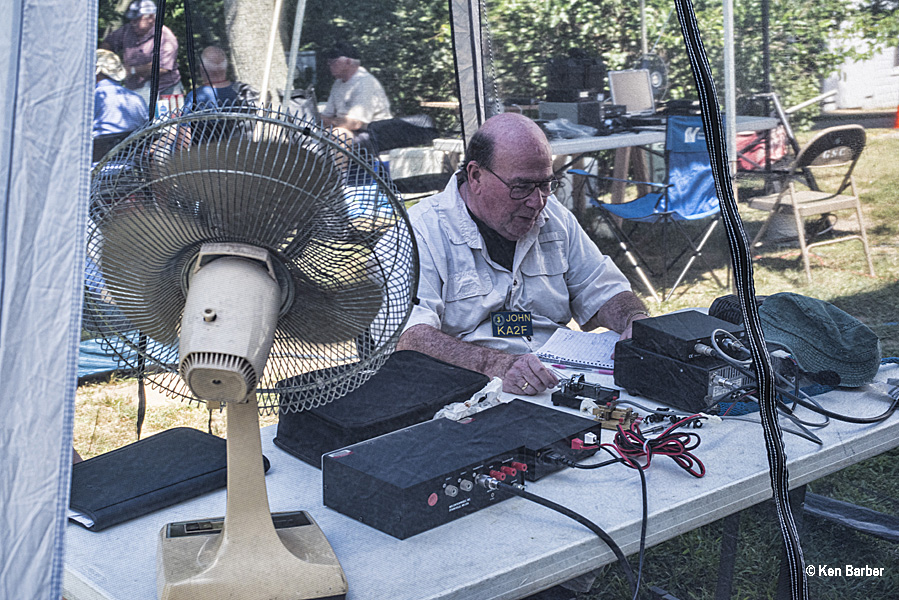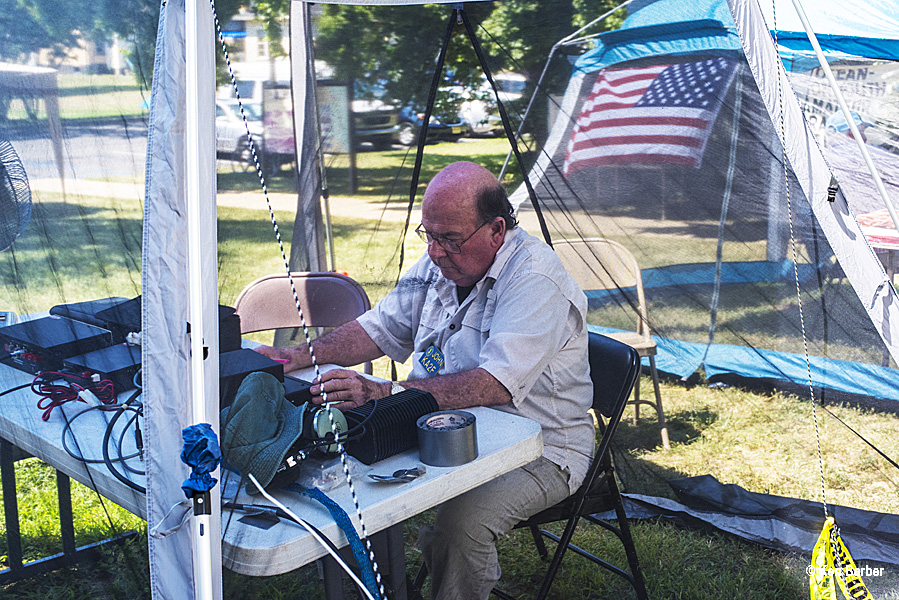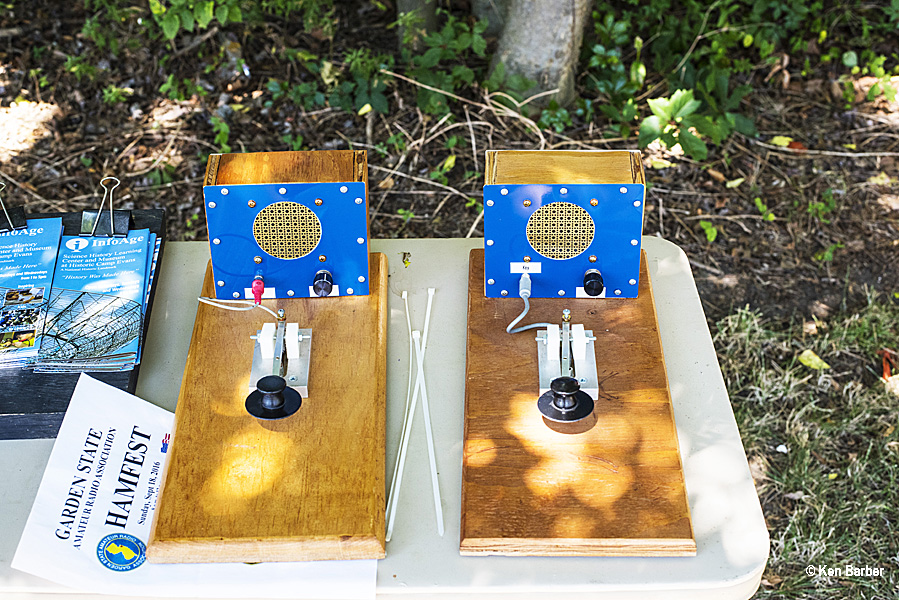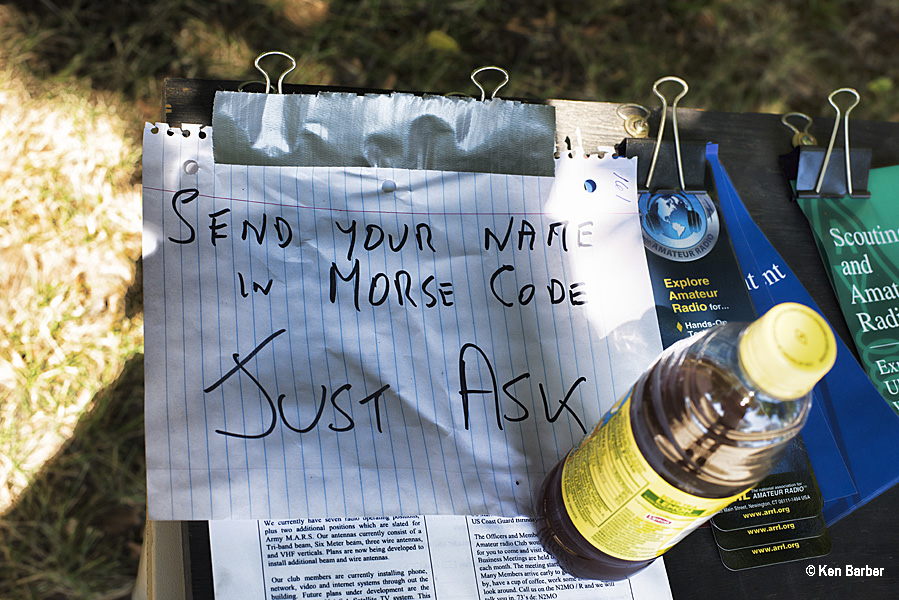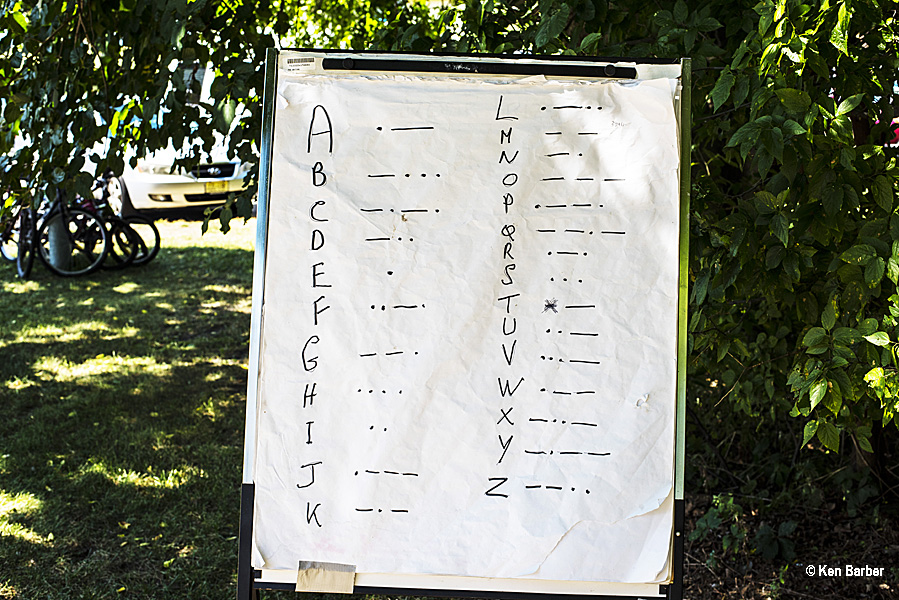 This is amazing: a 3 watt Amateur Radio Morse Code station using a small loop antenna and making contacts !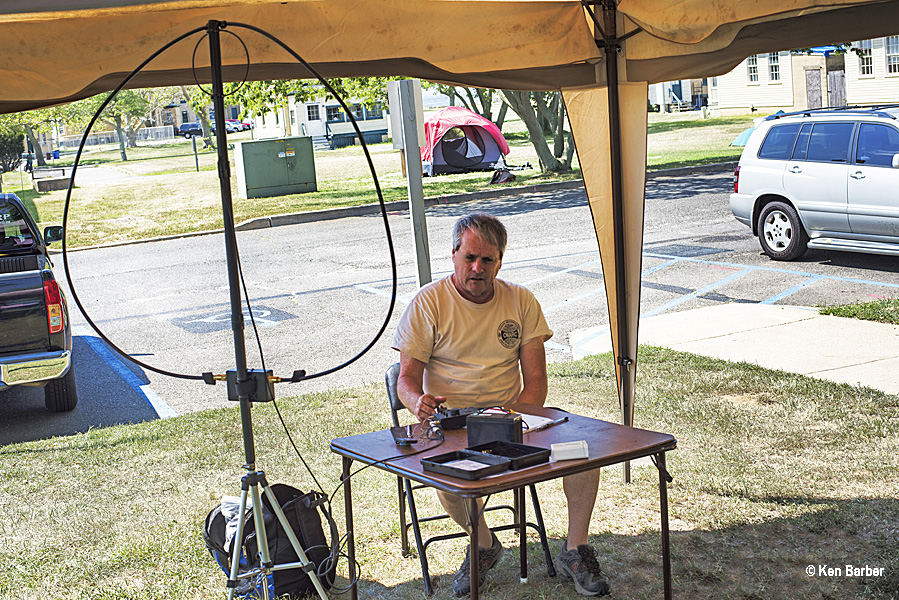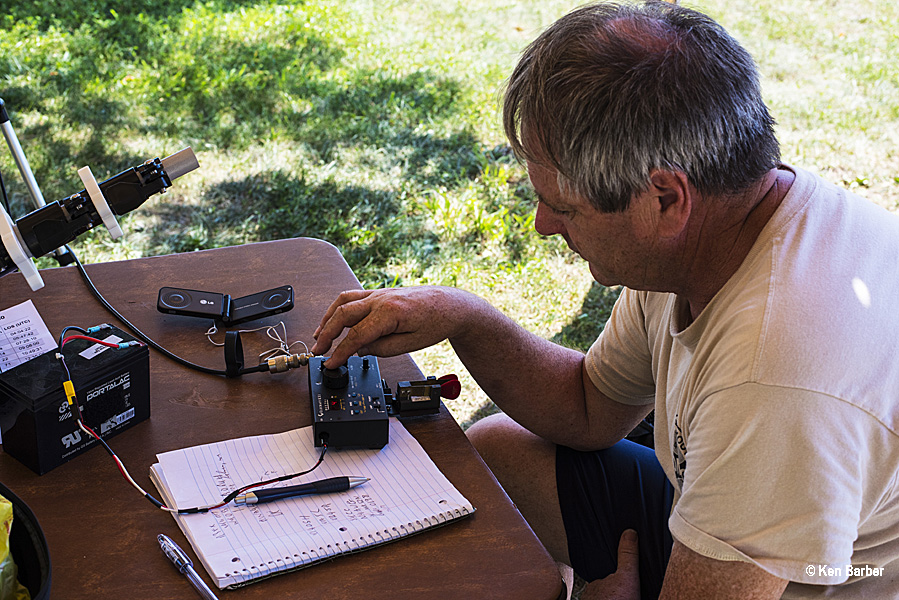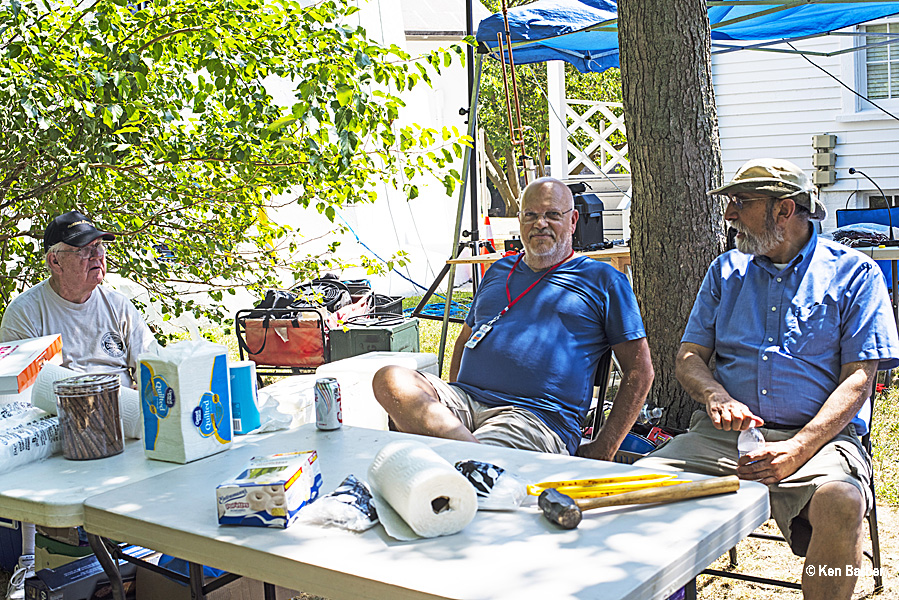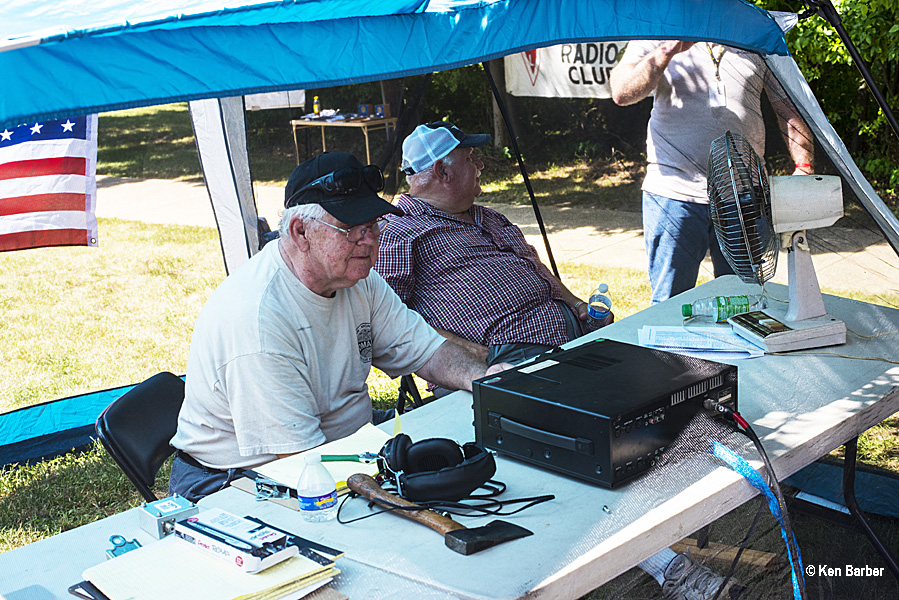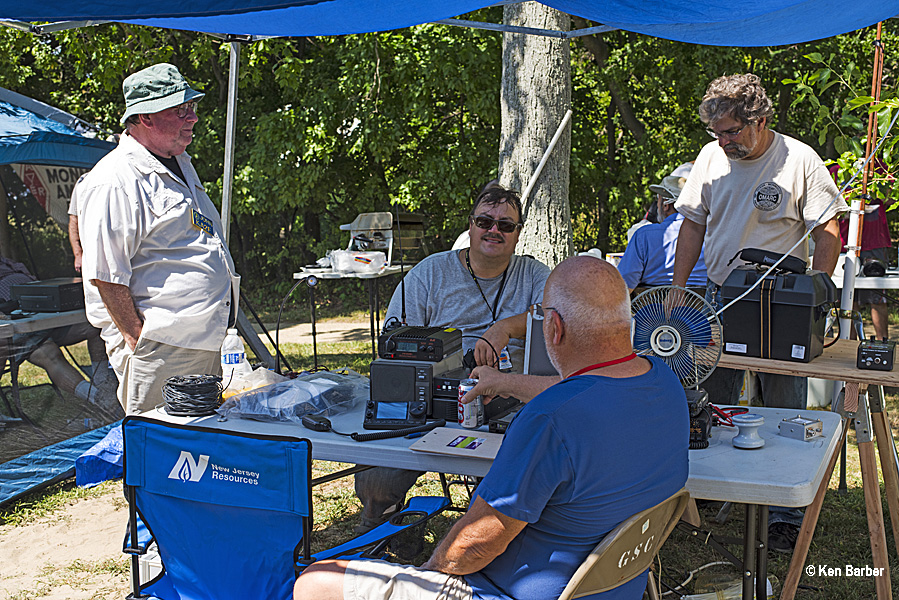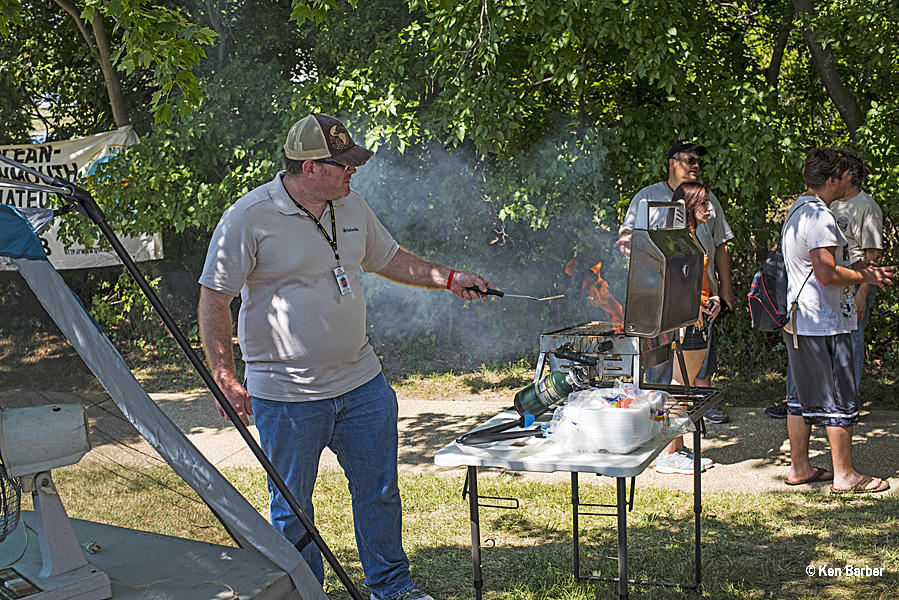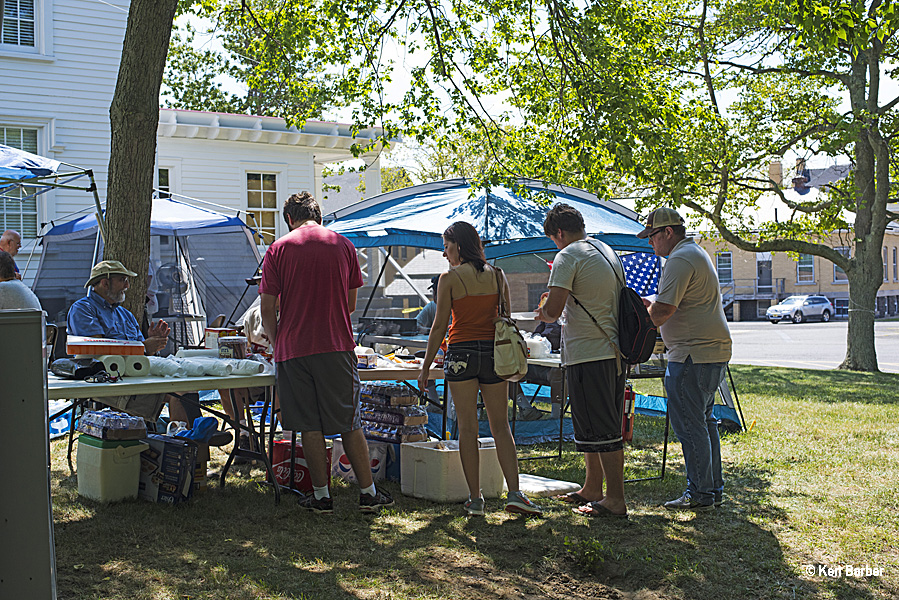 The public, who visited the lighthouse this weekend, also stopped by the Amateur Radio tents and the kids asked some interesting questions.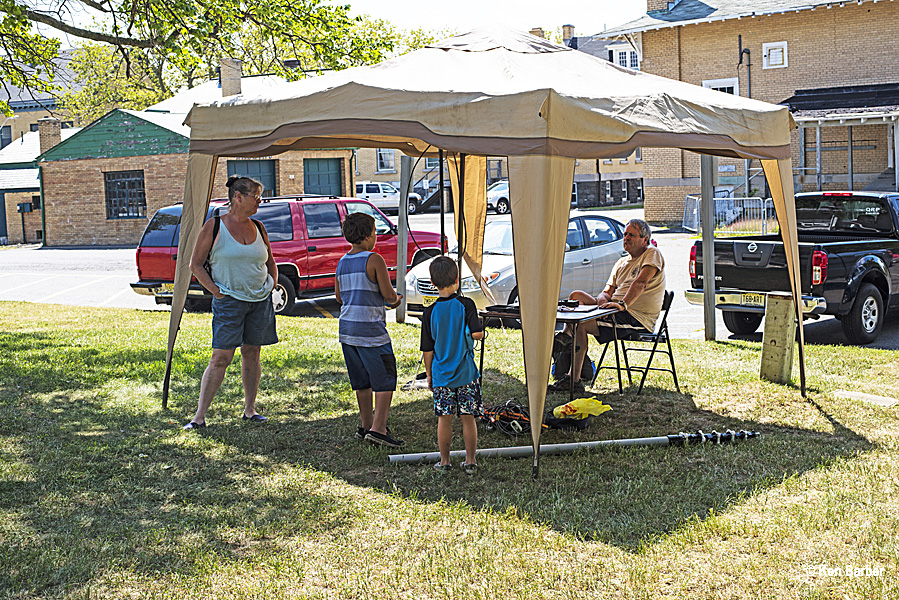 Another fun event advertised and promoted by the Amateur Radio Relay League (ARRL) and the Ocean - Monmouth Amateur Radio Club (OMARC).
A